October 27, 2015
Outsourcing your transportation needs to an experienced 3PL allows your business to focus on its core competencies. It also gives your business the ability to maintain a nimble approach to dealing with fluctuating demand curves. When you choose CWI Logistics to handle your transportation needs, your freight travels with a company that has almost 50 years of logistics experience.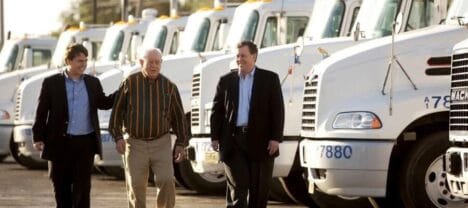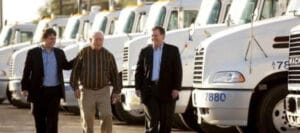 What Are the Benefits of Outsourcing Your Transportation Needs?
The main benefits include the following.
Force Multiplier – With CWI, you aren't depending on just one company to get your freight where it's needed. CWI Logistics is just one of the companies that make up Comcar Industries. Comcar is a carrier network of 5 trucking companies, 5 logistics companies, and 60+ terminals located throughout the United States – all dedicated to keeping your cargo moving smoothly from start to finish.
Full Service – We can haul any type of product anywhere in the continental U.S. So whether your goods require a dry or refrigerated truckload, or flatbed, we have you covered.
Dynamic Transportation Solutions – We can provide long-haul and short-haul transport solutions. We strive to maintain flexibility so we can respond to unexpected changes and adjustments to your cargo's schedule if necessary.
Extensive Carrier Network – Your cargo moves point-to-point through our network of carriers and terminals. This allows for increased efficiency by opening up opportunities for freight consolidation and cross-docking. Our logistics department works out the best way to organize your freight's journey. You just tell us where we pick up the freight and where you want it delivered.
Outsource Your Transportation Needs to CWI Logistics
As an experienced warehousing and distribution provider, we understand that different types of freight require specific unloading and loading procedures depending on the method of transportation. We build that into your freight strategy.
Working with our carrier network and extensive network of owner-operators, we know how to move your freight quickly and economically. Contact us today to get started!