December 20, 2021
If you run an eCommerce business, chances are you have considered enlisting the help of a third-party or 3PL warehouse and logistics company to help you with your order fulfillment. Engaging a 3PL to take the worry off you allows you to focus on growing and scaling your company effectively. Read on to learn what you should know about 3PL companies and how they can benefit you. 
What Is a 3PL?
A 3PL company takes care of the logistics of your business, such as inventory fulfillment, warehousing, and fulfillment. This method of outsourcing logistics has developed since the 70s and 80s, but services are more robust and comprehensive today. 
How Does a 3PL Fulfill Orders?
Warehousing
A 3PL's storage capacity depends on its warehouse space. One distinct benefit of a 3PL is that it can scale with you. A 3PL can provide more or less space depending on your unique inventory storage needs rather than having to deal with buying and selling warehouses.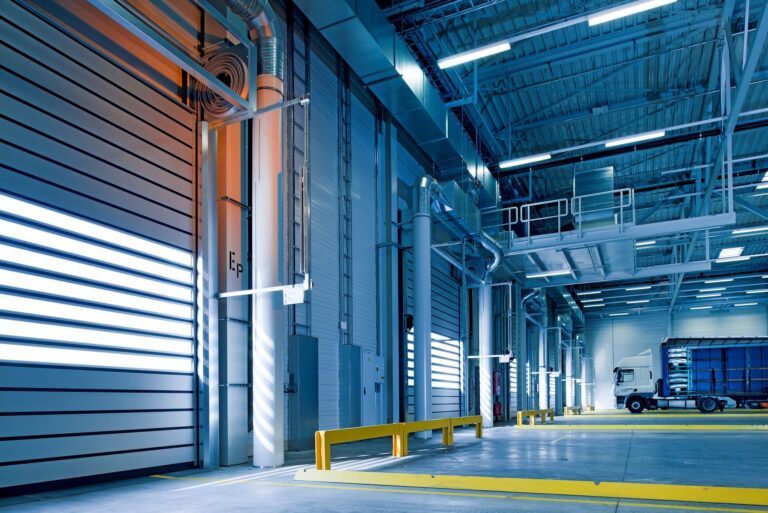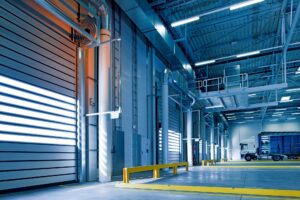 Pick-Up
An efficient 3PL uses technology that integrates with a business's eCommerce platform to handle orders, shipment, and inventory tracking cohesively, to name a few in one place for a more streamlined experience. If an order is sent directly to the 3PL, a warehouse picker collects the designated items and quantities from their storage location. 
Packing
If your 3PL offers packing services, a team will also securely ready your items for shipping. The 3PL's goal should be to preserve the integrity of your products while also keeping your shipping container weight and costs down as much as possible for you. 
This step offers an opportunity to use branded shipping materials to give your customers an immediate positive impression of your business. 
Shipping
3PLs also handle the buying and printing of shipping labels. Then, using a chosen carrier service, 3PLs offer clients affordable shipping at various speeds to suit the company's needs. Once the merchandise ships, the integrated technology used by 3PLs sends the tracking information to the business. 
The Benefits of Using a 3PL Warehouse
In addition to shipping, 3PLs can also help with the following services. 
Inventory Management
A primary benefit of using a 3PL company is that it is integrable with your stores, allowing for real-time inventory updates that help prevent stockouts. This may also include immediate stock updates being pushed to your website, so customers know inventory levels or if an item is out of stock. 
Improved Billing
Due to the complex and time-consuming nature of billing, particularly with so many transactions co-occurring, the opportunity for errors increases. A 3PL company generates accurate billing for the benefit of you and your customers. 
Scalable Software
 A 3PL warehouse management system makes it easy for businesses to scale their operations according to sales needs while ensuring a seamless customer experience. 
The Benefits of a 3PL Partner
Partnering with a practical and experienced 3PL company offers numerous benefits, including the following. 
Cost and Time Savings 
Without using a 3PL company, your company is tasked with buying and selling warehousing space as your needs change. Further, you have to provide the technology, laborers, equipment, and insurance, to name a few, adding to your time and cost requirements. Meanwhile, a 3PL takes the pressure of order fulfillment and management off your shoulders so you can focus on growing and developing your business the way you want to. 
Industry Experience
Running logistics successfully requires specialized experience that your company likely does not have. When you partner with a 3PL company, they provide teams who are well-versed in running efficient logistics operations as well as staying abreast of the latest industry trends and advancements.  
Reach Expansion
Selling in only one area limits how much your business can grow, but a 3PL allows your company to expand its reach due to the expansive network of fulfillment centers to which your 3PL has access. Further, it eliminates the additional, costlier postage that your company accrues when packages travel across more than one shipping zone. 
Trust the 3PL Experience and Expertise of CWI Logistics
When you are ready to enjoy the benefits of partnering with CWI Logistics for your 3PL warehousing needs, you need one that can provide the services you need when you need them. Our knowledgeable team offers customized logistics solutions for your business while helping you run your operations more efficiently so you can focus on what matters more to you. Contact us today to learn more.