March 3, 2014
What is the future of logistics? Creators of the U.S. Roadmap for Material Handling & Logistics – an 18-month, industry-wide project, set out to discover the future of logistics. More than 100 industry thought leaders were asked a series of questions about how the supply chain industry should be preparing for the future. Namely, in 2025.
What Do You See As the Future of Logistics?
All participants attended a series of roundtable events where they were asked the open-ended question: "What do you see now and in the future?" Overall, most discussions addressed the need to adapt to paradigm shifts in the industry while being more efficient, cost-effective, and collaborative.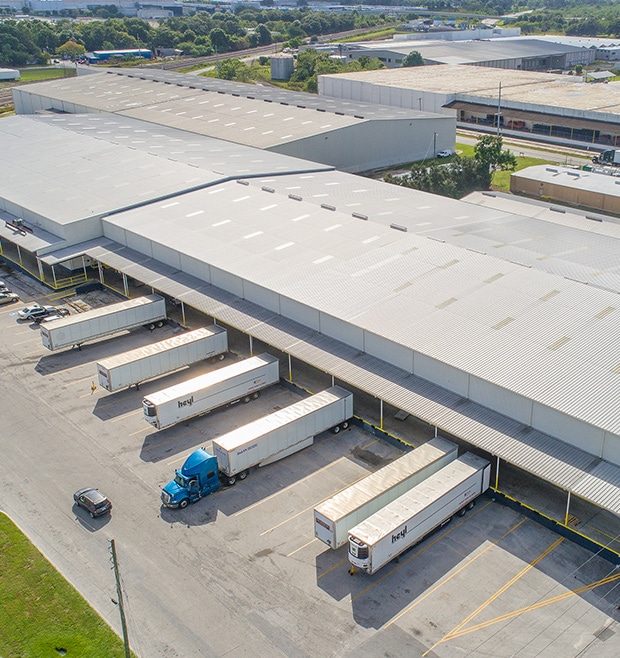 The Top Predictions to Come Out of the Report
Despite the power and opportunity associated with technology, people were still the priority. Participants hope that workforce demographics will expand to become more diverse and suggest putting more effort and resources into recruiting efforts.
According to a report by Forrester Research, e-commerce will continue to grow at an estimated 9% compounded annual rate. The report also estimates that by 2015, all shipments will be trackable in real-time, from the moment an order has been placed to the moment it's delivered.
Collaboration will grow in the competitive marketplace as more companies decide to work together and share assets in an effort to increase efficiency and reduce costs.
According to the Roadmap, delivering personal products at "mass-production prices" will be the industry's pinnacle achievement. And, it's what consumers will expect by 2025.
In response to a growing urbanization trend (currently, more than 50% of the world's population lives in densely populated urban zones), companies need to provide a greater variety of products in smaller quantities. The Roadmap suggests that by 2025, the United States' 15 most populous cities should open a shared self-service parcel delivery kiosk network that multiple retailers share. This will help meet the increasing demand for home delivery.
Warehouses and logistics operations will adopt new wearable technology like Google Glass.
In the near future, logistics companies won't just look to last year's numbers to predict consumer behavior. With the help of big data analytics, logistics providers will use social media trends to predict and prepare for changes in demand earlier than ever before.
From driverless warehouse equipment to Amazon's recently-announced drones, robotics will continue to occupy an ever-increasing role in the supply chain.
Technology like RFID already allows warehouse inventory to communicate with warehouse management software, decreasing the need for human intervention while increasing accuracy and cost-effectiveness. But we're far from reaching the limits of RFID capabilities. Ultimately, industry leaders hope that intermediary steps like load breaking, transshipment, pooling, and modal transfer will become negligible aspects of both time and cost.
Learn More About the Future of Logistics with CWI
To learn more about the project, go to the MHLRoadmap website and check out the project's Twitter @MHLRoadmap.
CWI Logistics leads the way with cutting-edge technology. We will continue to push the envelope to provide the most efficient and cost-effective logistics services for our clients.
Reach out to us today for your logistics needs!