July 28, 2014
When the recession hit in 2008, the decline of the housing market was one of the most significant consequences. For those of us who live in Florida, the abrupt drop-off in new construction was especially noticeable—and not just where houses were concerned. Commercial construction almost ceased in 2008 and 2009, resulting in a slew of capacity issues for both storage and distribution warehouses.
What Was the State of Warehouses Prior to the Recession?
Before the recession of '08, available real estate was plentiful. Companies would meet up with a warehouse broker, lay out their pricing and space requirements, and find something fairly easily (and cost-effectively). As the economy slowly recovered, businesses were struggling to find vacant warehouses.
In some cases, space is available but does not meet the specific needs of the shipper. According to an article in Inbound Logistics, warehouse vacancy across the country has been on the decline for fourteen consecutive quarters. Certain markets, like Kansas City and Dallas, are facing an extreme space shortage.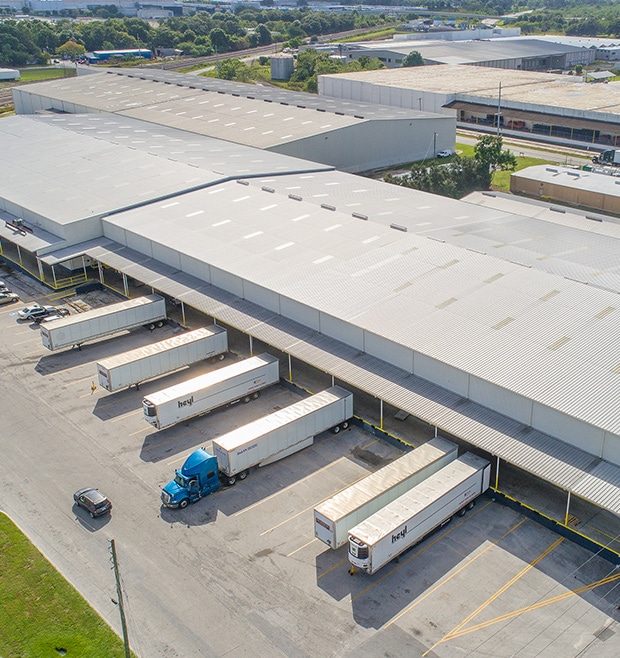 What's the Alternative to Owning Your Own Warehouses?
So what's the alternative? If your business is in search of the perfect warehouse space, your best bet is to outsource your storage, distribution, and logistics needs to a partner 3PL. Not only will you gain access to available warehouse space, but you could also experience significant cost savings.
For example, a 3PL will lease the same warehouse space to 2 different companies with dovetailing seasonal capacity demands, providing significant savings to both companies. So, when the season for chocolate Easter bunnies ends, candy canes can replace their space on the shelves.
Those types of savings opportunities are only available when you establish a beneficial partnership with a turnkey 3PL. And of course, there's still the primary benefit that accompanies all outsourcing. Namely, letting another professional do what they do best so you can focus on your core competencies.
CWI Is Your Partner In Warehouse Space
If you're in the market to lease storage space, contact the professional service team at CWI Logistics today. Whether you need ambient, refrigerated, or frozen space, we'll be there to provide you with a full suite of 3PL offerings including value-added packaging and logistics services. A smarter supply chain is only a phone call away!