April 26, 2013
The value-added packaging services provided by CWI may be based in central Florida but the Auburndale, FL-based packaging center services the entire U.S. The facility itself is centrally located between Orlando, Fl, and Tampa, FL, and can operate 24/7 when needed based on volume demands.
We don't just have 1 facility in our arsenal. We have facilities spread all throughout Central Florida that are here to serve our customers, regardless of what their needs are or where they're located.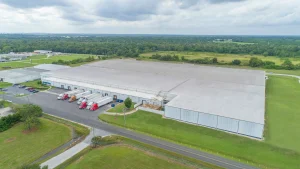 More About CWI Packaging Services
The company-owned multi-temperature packaging facility services a couple of the country's largest beverage companies and just this month another account has begun using CWI's packaging services as well. The ability to provide multi-temperature warehousing, packaging, and transportation services has made the operation highly sought after here in Florida and well beyond the Sunshine State. What packaging services are provided by CWI?
Food-grade temperature-controlled facilities
Tray Packs, HSC, or RSC packs
Video jet technologies
Registered shrink film pack lines (40 packs per minute)
Club and variety packs
What Makes CWI Packaging Services Unique?
CWI has been in business since 1966. They have endured economic recessions, pandemics, changing market trends, numerous hurricanes, and more. Although CWI has nearly 60 years of experience in logistics, its practices and techniques are anything but antiquated.
CWI Logistics has adapted year after year – adopting the latest technology in the industry. We have learned what works and what doesn't. We're able to save our clients both time and money.
Our packaging services are turnkey. They also include warehousing and transportation. We're essentially a one-stop shop.


Get In Touch with Us Today
At CWI, we tailor our services to our clients' specific needs. That's the beauty of working with a 3PL. We are able to scale and adapt to your business. Reach out to us today to get started!