CWI's unparalleled service provides a dedicated warehouse and team. 
Choose CWI Logistics for Your Dedicated and Public Warehousing
If you're looking for a dedicated warehouse, with CWI Logistics, you not only get the ideal facility but also a dedicated team of experienced professionals to handle your specific needs. Utilizing a dedicated warehouse gives you the ability to focus on other aspects of your business.
Our warehousing and logistics experience will not only reduce your headaches but will also help you cut unnecessary costs. We have several convenient locations for you to plant your roots and get customized operations based on your organization's specific needs.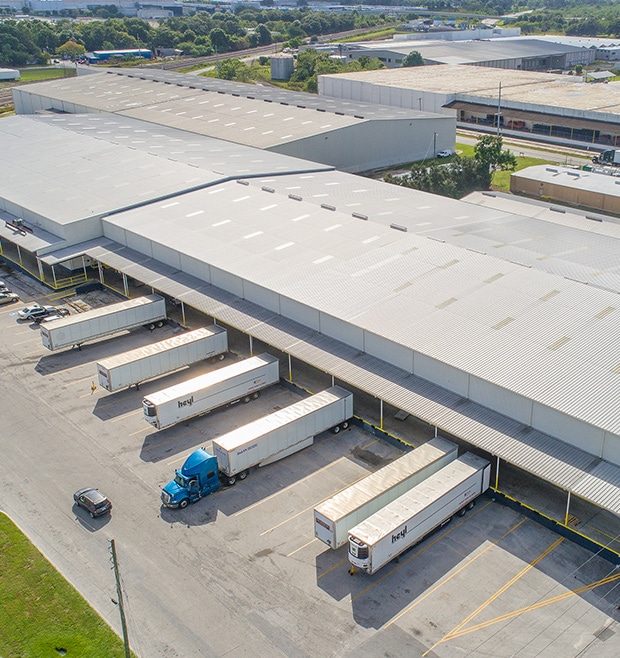 Dedicated Warehouses Provide the Following 
At CWI Logistics, our warehouses also provide the following.
Ample Room For Growth – Since we're asset-based, you can scale the facility as needed.
Available Office Space For You – Get a front-row seat to watch us do what we do best.
24/7 Security – With access to a dedicated customer service team.
Low Upfront Costs – Our dedicated warehouse solution takes capital costs from the equation, such as construction and maintenance costs. The facility already exists, and you can move right in.
Trained Employees – Employee experience in all aspects of warehouse work, including OSHA standards.
Quality Assurance – Whether they're dry or temperature-controlled, your goods are maintained by our high-quality staff in our state-of-the-art facilities.
Centralization – If you're not located where your customers are, our contract warehouses can help increase your geographic flexibility.
Advanced Logistics – We offer the ability to track a product's location and utilize a wide range of intermodal transportation options.
RFID (Radio-Frequency Identification) – RFID can streamline transmitted data, and human error is largely eliminated from the inventory process.
Transportation – We provide multi-mode transportation services via an extensive network of affiliated asset-based providers.
EDI – Electronic Data Interchange order transmission capabilities.
CWI Logistics Is Your Go-To Warehousing Provider
If you're looking for dedicated warehousing, you'll find the best flexibility, service, and room for growth right here at CWI Logistics. Do you need more reasons why CWI Logistics is the right 3PL provider for dedicated warehousing?
Reach out to our team today!