November 16, 2020
You may think that if you had frozen or refrigerated freight in the past, you need to keep it frozen or refrigerated – it's not always as easy as that. Before we get into some of the reasons you may need a climate-controlled warehouse, we share some of the actual problems we've seen in the past when people wished that they had used a climate-controlled space. You wouldn't think these would lead to problem situations, but heat and moisture can wreak havoc in a short amount of time. This is especially true if you're in Florida, which is repeatedly named "Most Humid US State." 
Story 1: A Sticky Situation 
A paper coater that makes commercial adhesive-backed paper needed extra storage to keep their inventory of finished goods. Luckily, a small manufacturer on the same street recently closed their business, and they have just enough storage space to hold the excess inventory.
Unfortunately, once the adhesive is pressed to the paper, it needs a stable (cool) environment to "cure" and set.
You can guess the rest of this story. The finished product was moved from finishing, to the truck, down the street to the new warehouse. The fluctuation in temperature and humidity prevented the adhesive from setting, and the manufacturer was left with 32,000 pounds of wet, sticky, runny, bubbly (useless) paper.
Story 2: "It Cost How Much?!" 
Silicon wafer reclamation is a niche industry with only a few companies that can do it effectively. In simple language, silicon wafers are the material used to make semiconductors. The semiconductor manufacturers used reclaimed silicon wafers to test equipment and new circuitry. When finished, the manufacturers send these wafers to the reclamation facilities to be cleaned and reused. Because water is deadly to semiconductors, the process must be tightly controlled, especially the final processing in a climate-controlled, clean room.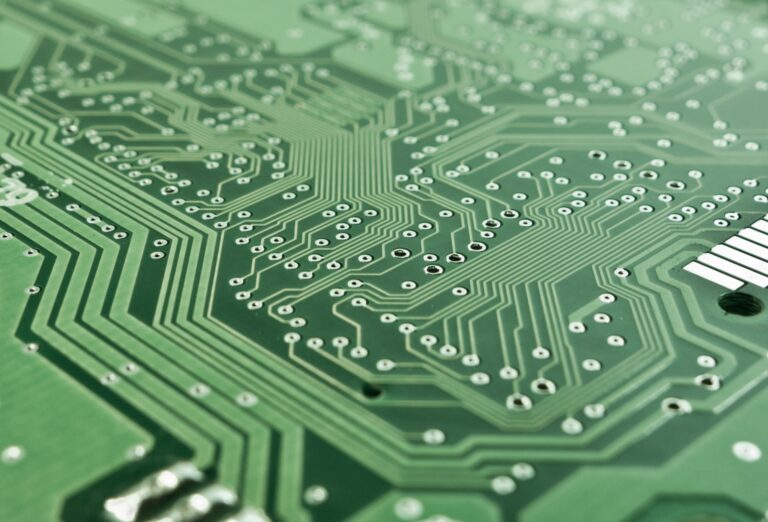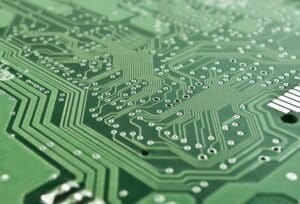 This story goes bad when the reclaiming facility does everything right in storing the wafers correctly through the process but leaves the plastic-wrapped airtight plastic carriers on pallets in a part of the facility that isn't climate controlled.
Moisture took the opportunity to get into the unprotected carriers, which went into the cleanroom, and the once-dry wafers became contaminated. In turn, they contaminated the manufacturers' equipment, and the problem mushroomed, costing the reclaimers about one hundred thousand dollars!
Climate Control – Not Just for Food
So, unfortunately, it's not always enough to protect your load by ensuring it's packaged well or even airtight. As you can see from these examples, your valuable inventory may be susceptible to a similar fate, and you may not even know that it's happening until it's too late. With the silicon wafers, the humidity was there but not seen. Don't subject your inventory to the same potentially harmful moisture.
Some of the factors to consider when determining whether you need refrigerated or climate-controlled storage depend on things like:
Your product

The time of year

Amount of time freight will stay stored, if available

Your freight movement process: 

First-In, First-Out (FIFO) 

First-In, Last-Out (FILO)
As you can see from the above examples, climate control is a serious business when you're in Florida, and your product can be affected by heat. There is a science to adequately control the climate to ensure that your product remains protected, so be sure to carefully choose your warehousing facility.
Suppose it's determined that your product should have refrigeration protection to prevent spoilage or other heat and humidity-related issues. In that case, you'll want to make sure that the product stays cool when it's moved from inventory to the truck and that the truck is refrigerated as well. There's no sense in keeping a product cold in storage only to leave it unprotected while it's moving.
CWI Logistics – Organized for Your Success
At CWI Logistics, we are experts in warehousing and can offer you many options for storing and moving your freight. We've operated in climate-controlled warehousing for over 50 years, so we are extremely knowledgeable and able to customize your warehousing solutions based on your needs. We'll let you know whether your product requires climate-controlled storage based on our extensive experience.
Call us today to discuss all of your freight storage and logistics needs.
Since 1966, CWI Logistics has been one of the leading logistics companies in Florida and the southeast. Today, we've got 11 strategic locations and we provide the best turnkey 3PL solutions in the area.
We're always here to help – from dock to dock, and door to door.
CWI Logistics – organized for your success.